In a spectacular display of skill and precision, Indian shooters have once again made their mark on the international stage at the Asian Games. The medal tally is on a steady rise, and every morning brings news of triumphs on the shooting range.
This Friday morning was no exception, as India celebrated a remarkable victory in shooting. The 50-metre rifle three-position event witnessed a clean sweep by Indian shooters. Aishwarya Pratap Singh Tomar, Swapnil Suresh Kusale, and Akhil Sheoran displayed unparalleled focus, accumulating a total score of 1769 points for the team. Notably, they not only secured gold but also set a world record, marking a historic moment for Indian shooting.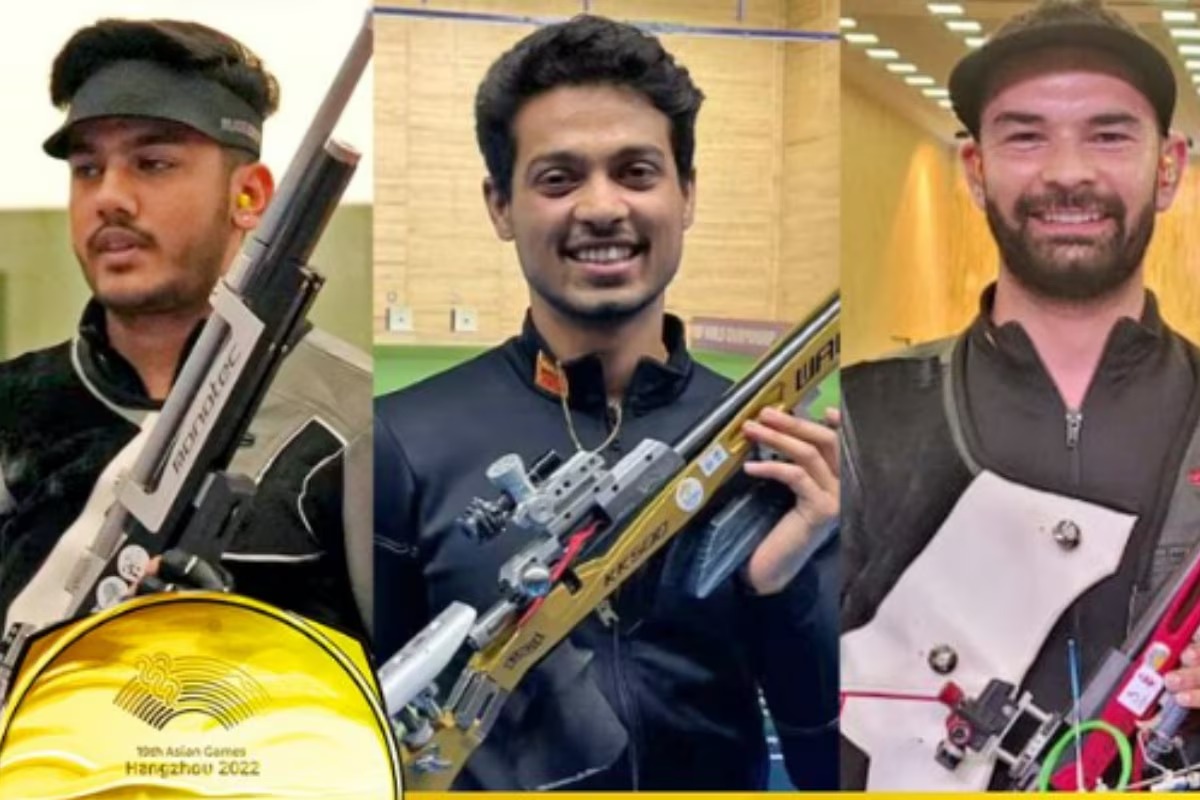 In the same event, China secured the second position with a team score of 1763 points, while South Korea secured the third position with a total of 1748 points.
The 10-metre air pistol event also witnessed an outstanding performance by Indian shooters, with a significant twist: it wasn't just the men who excelled; the women matched their prowess. Palak Gulia made history by clinching gold in the individual category. With a score of 242.1 points, he not only secured gold but also shattered the previous record, etching his name in the annals of game history. Adding to the glory, Esha Singh also clinched gold in the same event.
In the team event of the 10-metre air pistol, the Indian contingent, comprising Esha Singh, Palak Gulia, and Divya Desai, secured gold with a combined score of 1736 points. This remarkable performance showcased India's prowess in shooting.
The Asian Games also witnessed a fierce rivalry in the individual category of the 10-metre air pistol. Palak Gulia's score of 242.1 points secured him the gold medal, breaking the previous record of 240.3 points and setting a new world record. On the other hand, Esha Singh, with a score of 239.7 points, clinched silver, while Pakistani shooter Kishmala Talat secured bronze with a score of 218.2 points.
What makes this victory even sweeter is that Indian shooters dominated the podium, with Pakistan's Kishmala Talat taking the third spot. This victory not only brings gold and silver to India but also reiterates their dominance in the sport on the Asian stage.
This Asian Games will be remembered not only for India's exceptional medal tally but also for the historic achievements of Indian shooters. They have not only won gold but have also etched their names in the record books, rewriting history with their outstanding performances. The Indian shooting contingent continues to make the nation proud, bringing glory to the international stage.