In a mesmerising portrayal, Rooqma Ray, known for her role as Purna in the popular Bengali TV series "Ruposagore Moner Manush," has transformed into the divine goddess Kali for the upcoming Kalipuja celebration. From the black hue of alata on her skin to the meticulously crafted black curls adorning her head, Rooqma embodies the essence of the revered deity.
Adorned in a red Benarasi saree, with a trident in her left hand and a blessing gesture in her right, Rooqma's transformation into Goddess Kali is a visual spectacle. The intricate details, from the mukut on her head to the sacred vermilion on her forehead, reflect a deep commitment to bringing the goddess to life.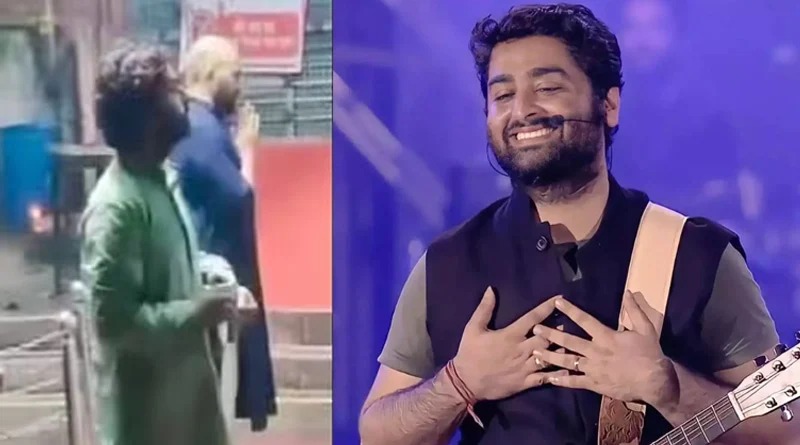 Capturing each step of her divine transformation, Rooqma has shared behind-the-scenes videos on social media. Starting with the application of black colour to her face and hair, she seamlessly progresses to styling her straight hair into curls. The final ensemble, featuring the saree, ghunghat, and mukut, completes her metamorphosis into the embodiment of the goddess.
The actress has gone above and beyond, creating a video that not only showcases her physical transformation but also captures the spiritual essence of Goddess Kali. The video, bathed in the soft glow of candlelight, adds a mystical touch to the visual narrative, creating an enchanting experience.
In the TV series "Ruposagore Moner Manush," Rooqma's character, Purna, is set to embrace the goddess's persona for a pivotal plotline. The on-screen narrative hints at an intriguing twist as Purna, now portraying the goddess, collaborates with a new character played by Sayan Mukhopadhyay, adding a layer of anticipation for the viewers.
Simultaneously, playback singer Arijit Singh has also joined the festive fervour by paying homage to Goddess Kali. Visiting a Kali temple in traditional attire, he shared a heartfelt moment of devotion, seeking blessings with folded hands and eventually stepping back with a sense of reverence.
As the Kalipuja celebration unfolds, the fusion of on-screen storytelling and real-life devotion creates a unique and immersive experience for both the artists and their audience. Rooqma Ray and Arijit Singh, in their distinct ways, have added a personal touch to the festivities, making this Kalipuja a memorable celebration for their fans and followers.