Eminent author and English writer Amitav Ghosh achieved another milestone in his life. He is conferred with the 54th Jnanpith Award for his contribution to the enrichment of Indian literature in English. The award is special for another reason that is Ghosh is the first English writer to receive the prestigious award.
The Jnanpith Award was instituted in 1961. It is presented to an author for their outstanding contribution towards literature and it is an annual affair. It is presented to Indian authors writing in Indian languages.
Amitav Ghosh received the honor at a function from the former governor of West Bengal Gopalkrishna Gandhi at New Delhi's India Habitat Centre. Ghosh was born in Kolkata and studied in Delhi, Oxford and Alexandria. He spent his developmental years in India, Sri Lanka and Bangladesh. He was also awarded the Sahitya Akademi Award for his novel "The Shadow Lines".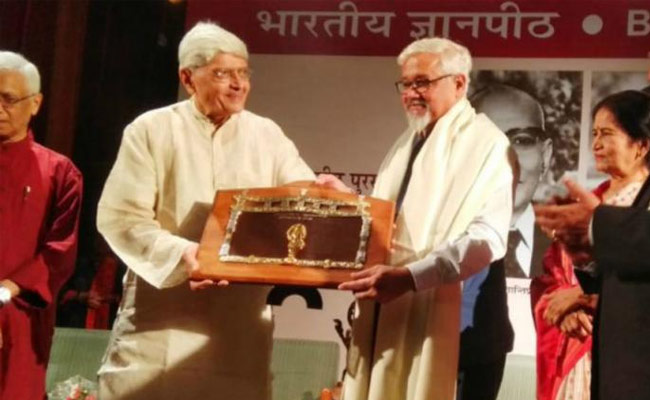 Ghosh after receiving the award said,
"English is, not by any means, my only language. Nor would mine work be what it is if I had grown in a circumstance where one language pre-dominated over all others."
He further added,
"My work has been shaped, formed and enabled by the linguistic diversity and pluralism of the circumstances in which I grew up.'
Ghosh's name as the winner of the 54th Jnanpith Award was announced in December last year. Some of his must-read literary works include "The Circle of Reason", "The Shadow Lines", "The Calcutta Chromosome", "The Great Derangement", "The Hungry Tide" and "Sea of Poppies". Lately, he released yet another of his novel titled "Gun Island".