The time is here...! Or as they say, the clock is ticking fast. And as usual, Kolkata being the crazy football lover, have picked their favourite colours.
Walls are being painted with World Cup graffiti, jersey sales are on the rise and most paras are gearing up to watch the matches. But hey, World Cup frenzy runs in the people's veins. So, if you're still confused to pick which side, do it right now. Pick a side and cheer for them!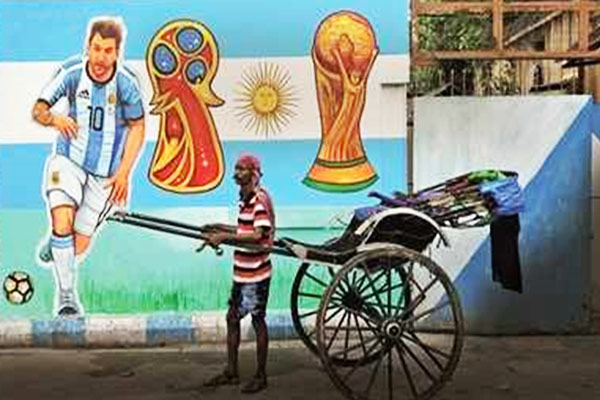 Although Russia is hosting the game, people of Kolkata seems to live the game.
What conforms it? The wall! Kolkata is to look like a mini Russia very soon. Football lovers need to check the preparation at Argentina Fan Club in Gopalnagar. "We want to do up the para with blue and white, and there will be Argentina flags on the football ground," said Ayan Mitra, a member of the club. As each hamlet has its own story to tell, in Kalighat, a club famous for supporting Brazil has come up with something crazy. They have painted its wall with a graffiti featuring Marcelo and the mascot Zabivaka.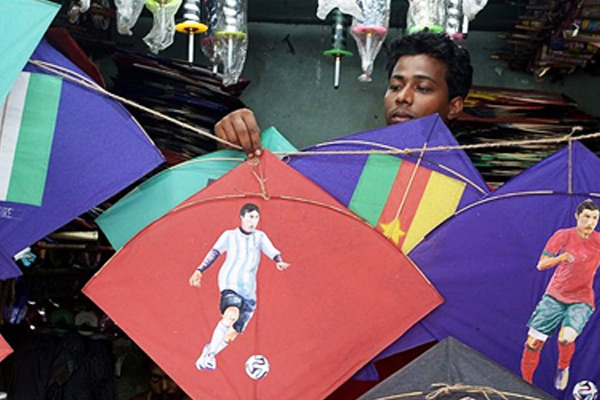 Kolkata welcomes the World cup in every possible way which is evident from the stamps of love on country jerseys, kites and festoons.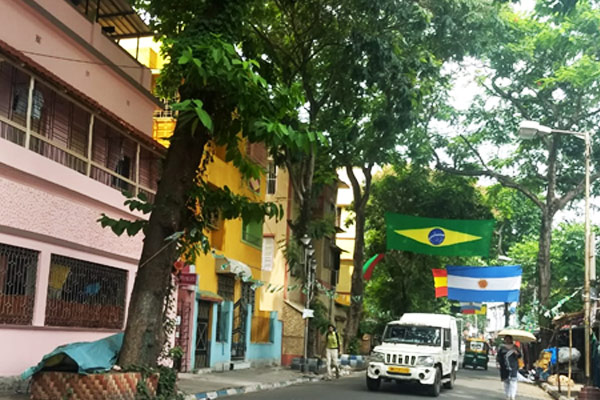 Check out few glimpses of football-fever in Kolkata at Chetla and
Gobinda auddy Road.