Ahead of the sixth phase of polls in West Bengal on May 12 when Ghatal goes to poll, sitting MP of the constituency Deepak Adhikary or Dev as he is popularly known as, talks exclusively to Jiyo Bangla.
Q: Last time your star power did the magic. Will it work this time?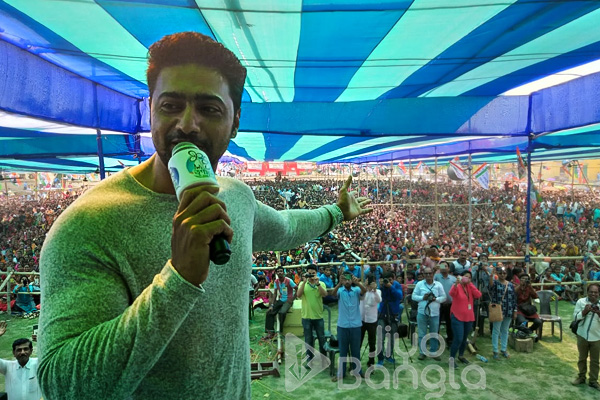 A: This time people would like to see my work, which I tried to do to the best of my abilities in the last five years. I tried to do justice with the people's expectations. I don't know how much I was able to fulfil those but in the Parliament I spoke about Ghatal Master Plan, Balichak Bridge and another bridge which has been lying there for about 7-8 years. These are some of the big problems of Ghatal Lok Sabha Kendra which I tried to solve, which I thought being a parliamentarian I was supposed to do.
Last time I was elected for my face value but this time I'm sure they are going to not because of Dev the actor but because of the work I have done for my constituency.
Q: What are the main issues this time?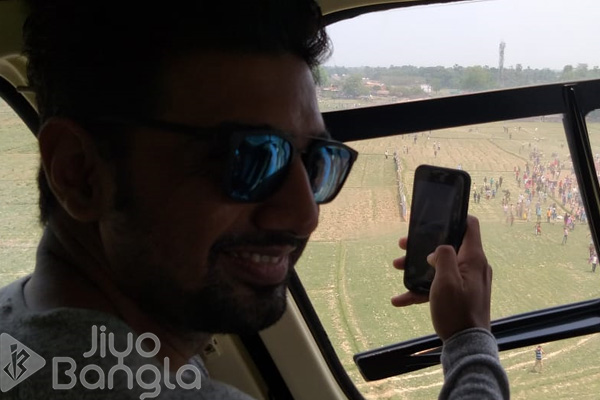 A: This time issues would comprise Ghatal railway line which has been lying for 15 years. The UPA government had sanctioned it and it was supposed to run from Panskura to Chandrakona town. After the NDA government came work was stalled. If I win this time I will take it up to discuss the parliament. There are some new roads to be constructed and schools to be built. Again the funds for Ghatal Master Plat too need to be released. These would be two of the major issues that I intend to take up this time if I win.
Q: Who is your major opponent this time?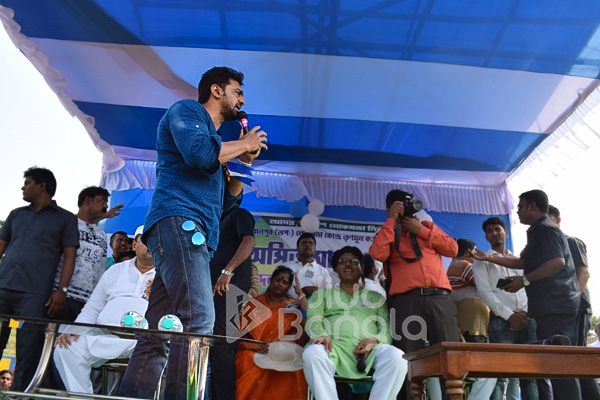 A: There is no opponent as such. We have all done our work and let the voter decide who they will vote for
Q: Is it Mamata's charisma or your Dev's popularity that you think will work more?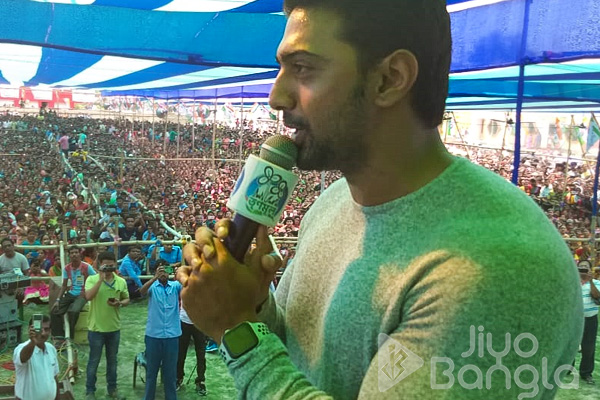 A: Mamata Banerjee's charisma could have worked for one or two or five years but not for seven years now. It is her work which has done made her so popular. Because she has delivered what she had promised voters have put the trust on her. So I believe that Mamata's power is stronger than Dev as an actor.
Q: You have not foulmouthed any of your opponents. Is it because you have your fans across all parties?
A: I am like that only as a person and I want the picture of Indian politics to be like that as well. I don't understand why people foulmouth each other. I believe it spreads a lot of negativity that way. I don't want to hear the Prime Minister and the Chief Minister talking ill about other candidates. They are the national figures and we want to hear talking good and spreading love. But you don't see that these days. Prime Minister talks this and that about the Chief Minister and in retaliation she does that too. I don't want to see political stalwarts using that kind of language. The image of politics for the last 70 years had been the same and we want the image to change now and I am doing my bit for that. If you have noticed, nobody is fall mouthing about me also. I had decided that I will talk about my government what has done in the last five years and about me what I intend to do in the next five years. 'Vote mangne ke liye iss se zyada kuch nahin chahiye'.
Q: Your poor attendance at the parliament…
A: I know that at 11 per cent my attendance at the parliament is very less but I have tried to give my hundred percent to the people of Ghatal. I was there when the people of Ghatal needed me at in the floods I was there with all the relief which I could muster up. Spoke about it at the Parliament as MP. About my poor attendance at the Parliament I believe there is no point just shouting at the Parliament. 'Waha opposition sirf shout hi karte hain'. A party like the NDA which is in power doesn't listed to the Opposition at all so what do you do? Keep silent over there and improve your attendance or return to your constituency and do your work for the people? I had been at my constituency every two months with people and I did whatever I could as the capacity of an MP to help them. People of Ghatal know about it and that is why they will vote for Dev as an MP and not dev the actor.
Q: You are now a producer too… How do you intend to juggle it?
A: I believe the last five years I have been handling it well enough. The other two actors – Mimi and Nusrat – who have jumped in to the fray said that it was because of Dev that they were contesting election. I believe if I win the next five years to I will be able to handle it well.