On the occasion of 73rd Indian Independence Day celebration at Eastern Railway's Headquarters in Kolkata, PC Sharma, general manager, Eastern Railway, hoisted the National Flag.
He received salutes from a large contingent of RPF Jawans, civil defense as well as scouts and guides troupe on this occasion. A colorful cultural programme on nurturing nationalism was also arranged to mark the occasion. Lauding the performance of Eastern Railway during his speech, Sharma said that during 2018-19, ER succeeded to carry 67.66 million tonnes of freight and earned Rs 5685 crore which is 15.12 per cent more than that of during 2017-18. He further said that ER carried 126 crore of passengers and earned Rs 2765 crore from passenger transportation in 2018-19 whereas it was Rs 2668 crore in the previous fiscal. The total revenue of ER in 2018-19 reaches to the tune of Rs 9079 crore which is 11.21 per cent more than that of the previous year.
He informed that during 2018-19, ER commenced many crucial projects to provide better and faster services to the customers, which include laying of new railway tracks, double line/ additional line, gauge conversion and augmentation of traffic facility. Efforts are on to complete the projects in time. Total 84.49km of doubling/ third line/ fourth line construction projects and 2.92 km of traffic facility have been commissioned, 288.30 route km has been electrified and track renewal of 267.15 km has been completed during 2018-19. In the first quarter of the current financial year, 36.11km of doubling/ third line/ fourth line construction projects and 86.32km of track renewal work has been completed.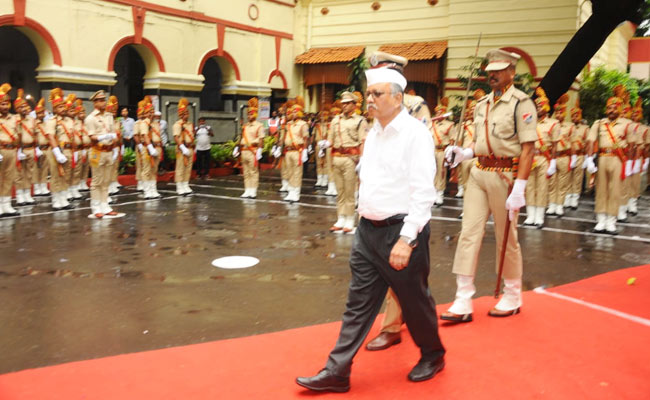 Sharma said that passenger security and safety are the topmost priorities. As a result of continuous endeavor, the number of consequential accident reduced to zero in 2018-19. Altogether, 292 trains are being escorted daily by RPF. The security helpline number 182 has become very popular and complaints received through this channel, are instantly attended. A total of 342 minor girls were rescued and 8218 offenders were arrested under different section of Railway Act during 2018-19. Two women help-desk are functioning – one at Howrah and the other at Sealdah.
GM also mentioned that ER has taken a number of steps to improve the passenger comfort and facilities. "Under the project Swarna, the railway introduced refurbished, decorated and more comfortable coaches in both Howrah and Sealdah Rajdhani Express and Howrah-Ranchi Shatabdi Express trains. Kalka mail, Darjeeling Mail, Vibhuti Express and some other trains have been converted to 'Utkrisht' rake," he said.
As a part of Digital India initiative and to facilitate cashless transactions, 639 POS machines are working in UTS/ PRS counters and 48 nos. of HHT (Hand Held Terminal) devices have been provided for the use of TTEs working in Rajdhani and Shatabdi trains.