Mahapeeth Tarapeeth is one of the best places of worship for Hindus. All the wishes of the devotees are fulfilled by coming here. No one goes back empty-handed. Devotees gather daily in Mother's temple. Special pujas are organized on special dates, except Saturday and Tuesday. A large number of people gathered in the temple that day. Recently, it has been reported that the idol of Tara Maa in Tara Peeth has been shifted due to the renovation of the temple sanctum. Tara Maa's idol, along with Adi Murti, was taken to the Bhairava temple in Tarapeeth. Mother Tara's idol will be next to Bhairav's idol for a week.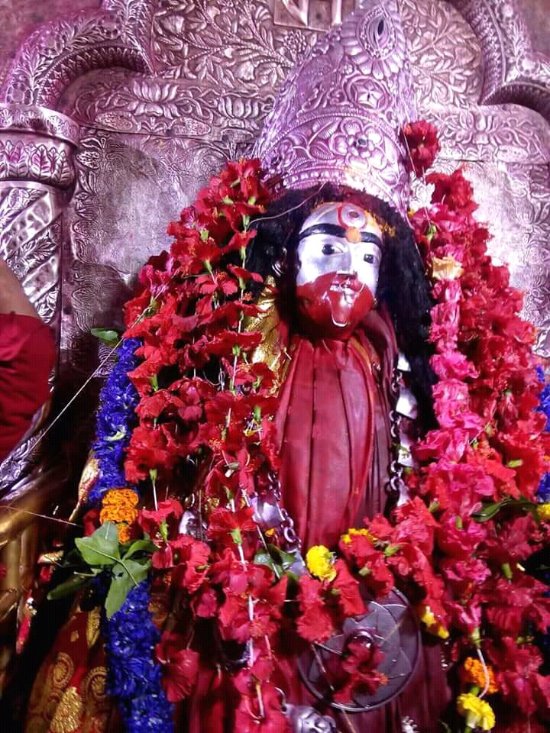 The renovation work on Mother's Temple was stopped during Corona. Along with the sanctum sanctorum and altar renovations, Mother's Temple will also be painted.
It is also known that the tomb of Saint Bamakhayapa is also here. Bamakhayapa used to worship in this temple. Near the temple, he used to practice sadhana in the cremation field with a tantric called Baba Kailaspati. Bamakhyapa sacrificed his life at the feet of Mother Tara. The ashram is near the temple. As per legend, one eyeball of Sati fell here at Tarapith when Lord Shiva roamed the universe mourning her loss. In view of this believed event, the name of the village was changed from Chandipur to Tarapith since the Bengali word for eyeball is Tara. The temple is thus dedicated to Ma Tara.