In the heart of North 24 Parganas district lies a sacred place known as Chakla Dham, where devotees gather in the thousands to celebrate a unique and spiritually significant event. Shri Loknath Brahmachari, a revered saint, was born on the auspicious day of Janmashtami, a day when devotees across the world celebrate the birth of Lord Krishna or Gopal. Just like the grandeur of Janmashtami puja, Loknath Baba's birth anniversary is observed with equal devotion and fervor by countless followers.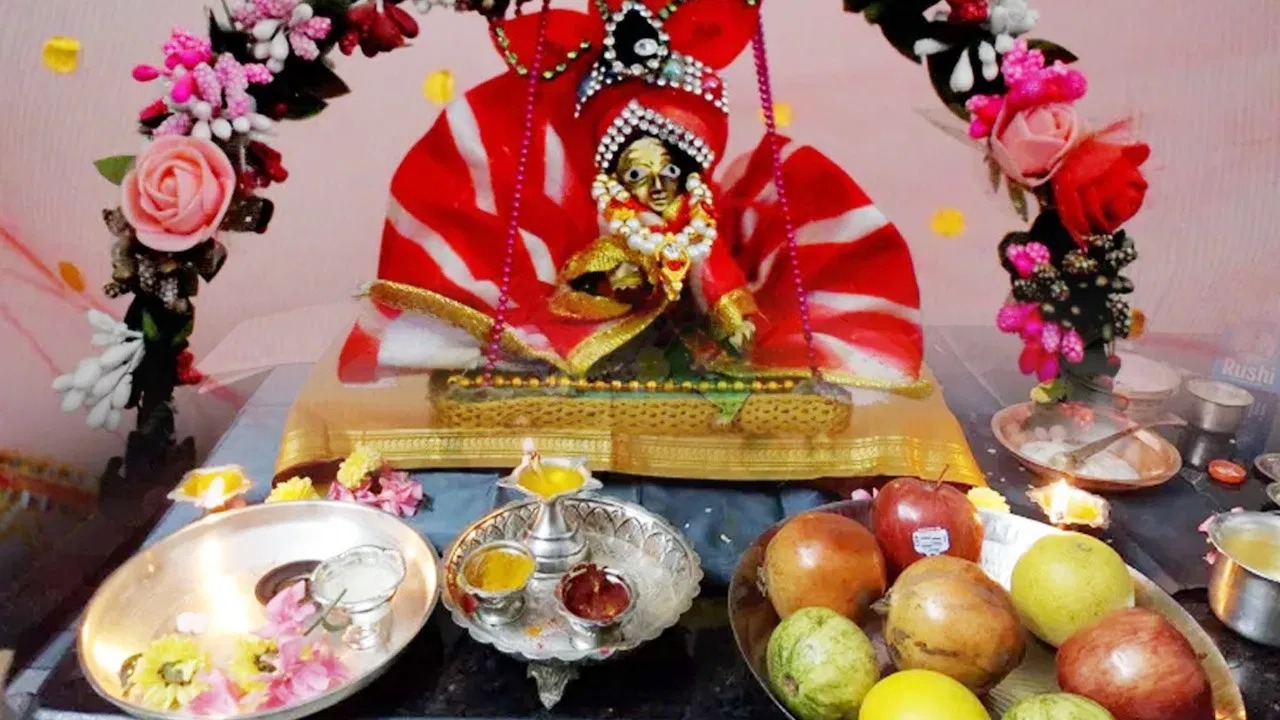 The devotion that surrounds this special day is nothing short of awe-inspiring. People of all ages, from 8 to 80, converge upon Chakla Dham with a singular purpose - to pour water on Loknath's idol and offer their heartfelt prayers for the happiness and peace of their families. The act of pouring water holds deep significance, symbolizing the purification of the soul and the fulfillment of one's wishes.
What is truly remarkable is the lengths devotees go to be a part of this sacred celebration. Some embark on a journey of 20 kilometers on foot, while others travel 12 kilometers, all with unwavering faith and determination. Despite the physical challenges, they patiently stand in long lines, waiting for their turn to perform this sacred ritual.
The massive influx of devotees necessitates heightened security measures, and the district police work diligently to ensure the safety of all pilgrims within the temple premises and its surroundings. Additionally, the temple committee and local administration extend a helping hand to those who travel from afar, making special arrangements to ensure that their pilgrimage is hassle-free.
For those who visit Chakla Dham every year, the experience is more than just a religious ritual; it is a profound journey of the spirit. They believe that by pouring water on Loknath Baba's idol, they attain inner peace, and their deepest wishes are granted. This spiritual connection between devotees and Loknath Brahmachari transcends boundaries and is not confined to Chakla Dham alone.
Across the state, including the bustling city of Kolkata, devotees celebrate both Janmashtami and Loknath Brahmachari's birthday with unwavering devotion, respect, and worship.
In the midst of this grand celebration, it becomes evident that the legacy of Shri Loknath Brahmachari continues to inspire generations to come. His birth anniversary is not just a day on the calendar; it is a testament to the enduring power of faith and the ability of spirituality to bring people from all walks of life together in a shared quest for peace and fulfillment.
Chakla Dham stands as a beacon of devotion, where the divine and the human connect in a celebration that transcends time and space.