Mimi Chakraborty, the parliamentarian and a Bengali actress, breaks tradition as the historic Kali Puja at her ancestral home, Pandapara Kali Bari Jalpaiguri, takes a hiatus after 300 years. This year marks a significant change as the revered Maa Bhadrakali will be consecrated in stone instead of traditional clay.
The roots of Pandapara Kali Bari trace back to Raja Darpadeb Ray, who brought the deity from Puri for the royal family's worship. 300 years ago, the landowner was Bhairabnath Chakraborty, who later handed over the responsibilities to Mimi's maternal uncle, Ram Chakraborty. He continues the tradition as the current custodian.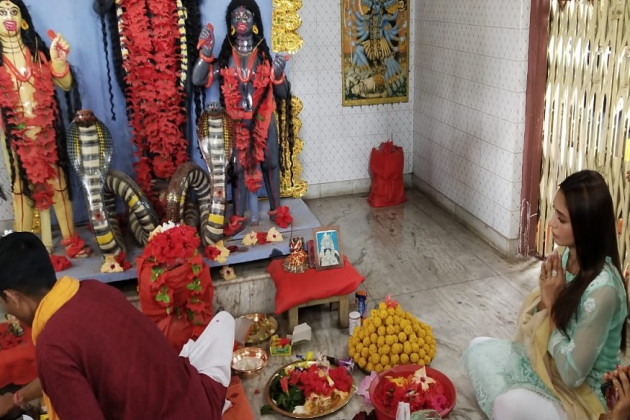 The temple, originally dedicated to Kali, underwent a transformation when Bhairabnath established a shrine for Bhadrakali. Here, Ma Kali stands on the back of a snake, not Lord Shiva. Mimi's connection with the temple goes back to her childhood in Jalpaiguri, where she spent her formative years before pursuing acting in Kolkata.
However, Mimi's busy schedule prevents her from participating this year, as revealed by family sources. Pandapara Kali Bari, situated in Jalpaiguri's important area, holds historical significance, with the present custodian, Subrata Chakraborty, overseeing recent changes, including replacing the old deity with a stone statue.
In a unique decision, the committee has opted to discontinue certain rituals, like the midnight sacrifices, and read the scriptures aloud to ward off negative forces. This move, breaking from age-old practices, aims to align with the evolving times, a decision embraced by Mimi's family members.
The temple's committee, respecting Maa Bhadrakali's will, demonstrates a willingness to adapt to change, echoing the sentiment that some traditions are meant to evolve, guided by the divine will of the goddess herself.