A total of 37 railway stations in West Bengal have already been brought under the Amrit Bharat Station Scheme. A total of 15.03 billion rupees has been allocated for it.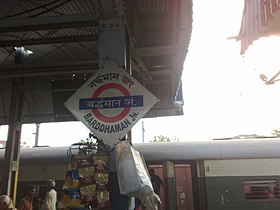 These stations are included in a larger initiative encompassing 508 stations across 27 states. The list of stations in West Bengal includes prominent names like Sealdah, Malda Town, Bolpur, Barddhaman Junction, New Alipurduar, New Mal Junction, Tarakeswar, and Rampurhat Junction.
And according to that, Burdwan Station is going to get a new look.
About 64.2 crore rupees will be spent on the modernization of this station alone.
But everything will be done keeping in mind the cultural heritage of Burdwan. Burdwan station will have a spacious waiting area, an aesthetic design, a large waiting hall, a ticket counter, good-quality durable furniture, an elevator, and an escalator. The station will have various eco-friendly features like solar lights, materials needed for waste management, etc.
Tradition and culture are not forgotten; this station is being designed with these things in mind. As the junction stations have multiple lines of trains, this type of transformation will enhance the grandeur of the growing station.
Arrangements will be made to make train movement at the station more scientific and modern, keeping in view the technical aspect.