For those of us who are not just avid readers, but connoisseurs of any art form, it is that time of the year which brings us immense joy. The idea of a literary festival is to bring together writers and book lovers and promote love towards reading and literature. It is a tremendous platform for budding authors to showcase their talent. It is an effort to improve the interest of the general public towards reading and writing. A literary festival usually extends over a period of several days. Eminent scholars and authors attend these meets. Some are invited to display their skills, while some attend such meets just to satiate their enormous love of literature.
In India, the first literary festival took place in Jaipur, Rajasthan in 2006.It is also the world's largest free literary festival. Primarily, the literary fest was a part of the Jaipur International Heritage Festival and an initiative of the Jaipur Virasat Foundation.
Eminent dignitaries and authors like Vikram Seth, Mohammad Hanif, Tarun Tejpal, Sashi Tharoor attended the meet.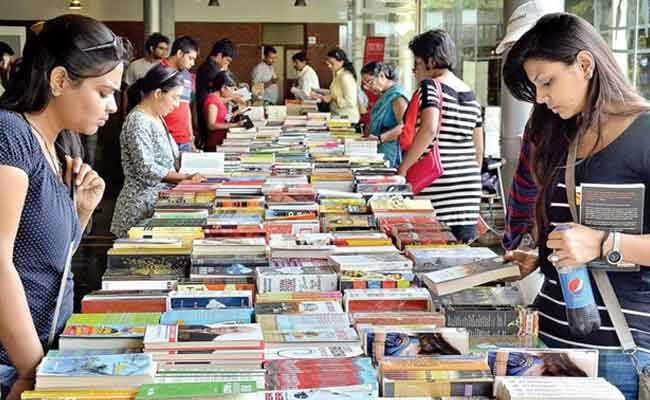 Following Jaipur, literary meets were hosted in Delhi, Pune, Bangalore, Chennai and Kolkata among several other cities.
Kolkata hosts two literary festivals, the "Kolkata Literary Festival" which will be stepping into its 11th year in 2020, and sponsored by conglomerate Apeejay Group, and the "Kolkata Literary Meet", which will be in its 9th year in 2020. The former will be held in the premises of Allen Park, in the Park Street vicinity from January 17th to 19th while the later will be taking place at Kolkata's loved heritage site, the Victoria Memorial from January 22nd to 26th.
Some of the noteworthy scholars' and authors who will be attending the Kolkata Literary Meet 2020 are Mani Shankar Mukherjee, Ghazala Wahab, Manu S. Pillai, and Damyanti Biswas.
The Kolkata chapters of the literary fests are comparatively young. They gained momentum during festivals like the book fair, with authors and upcoming literary enthusiasts showcase their talent.