The Indian Coast Guard successfully handed over 516 fishermen along with 32 Indian fishing boats to the West Bengal state fisheries authorities at Kakdwip fishing harbor post repatriation from Bangladesh on Wednesday.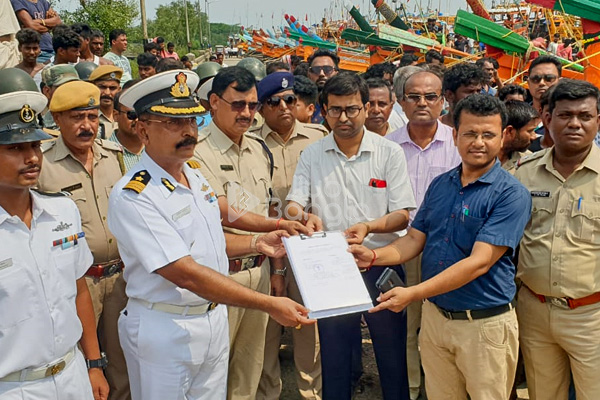 The fishing boats had strayed in Bangladesh waters due to rough seas and strong currents on July 6. They had been provided with shelter at Payra Port by the Bangladesh Coast Guard. They were also provided food, freshwater and fuel to return to India. The boats were sailed on 16 July, escorted by Bangladesh Coast Guard ships up to IMBL (International Maritime Boundary Line) for repatriation, where they were taken over by the Indian Coast Guard ships Vijaya and Anmol.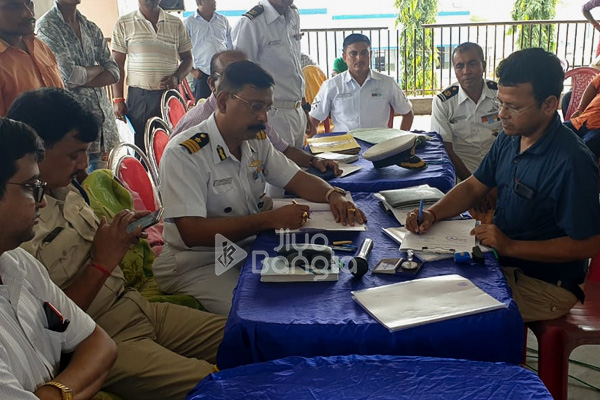 Ensuring safe arrival of the fishermen back home and uniting them with their families despite rough sea and strong winds is yet another shot in the arm of the Indian Coast Guard and their resolve to stick to their motto Vayam Rakshamah.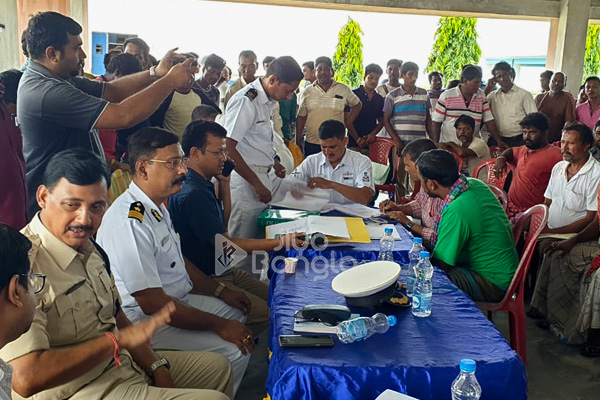 Search for remaining 24 missing Indian fishermen is in progress by Bangladesh Coast Guard/Naval ships/aircraft in Bangladesh Waters. Besides search across IMBL in Bangladesh waters, Indian Coast Guard ships, hovercraft, and aircraft are also carrying out search off West Bengal Coast and along the IMBL.